M
IND brought together a series of math events that are innovative and engaging outside of the classroom through games, puzzles, theater performances, cultural exhibitions, music, technology, and more.
As one of the largest events at MIND, we had multiple groups of talents working together simultaneously to help make this event successful. My role in this project was highly cross-functional and collaborative, which involved communicating with multiple experts, including content developers, math specialists, marketing professionals, editors, UX designers, technologists, and more. From event concept to board game design, and visual direction and production, I had the opportunity to work on almost every visual aspect of this fun math experience.
One of the most popular exhibits,
the Mystery Theater,
is a magical-themed candy factory live performance event. My task in this section was to sketch the concept idea of the event setting, produce backdrop illustrations, define color schemes, and create marketing illustrations.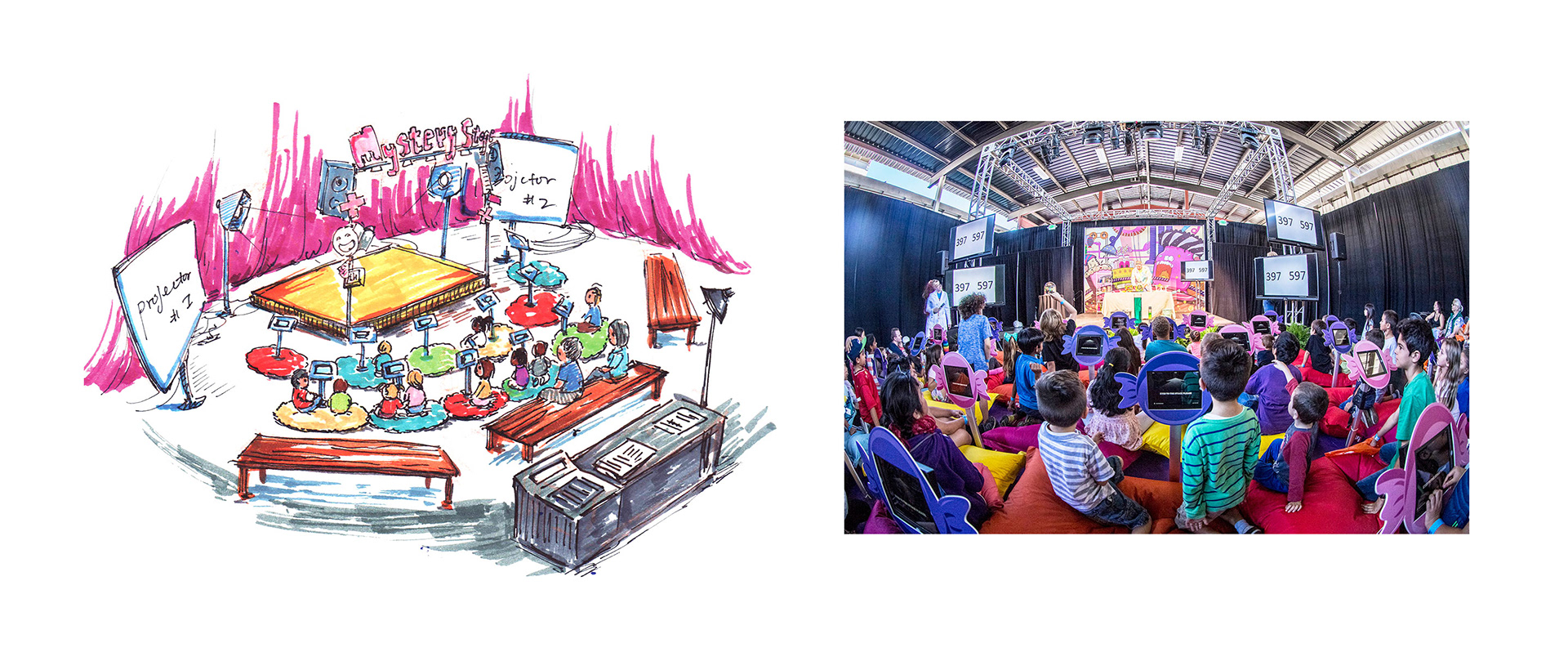 This event successfully attracted thousands of students, parents, teachers, and educators, and it was also reported in many educational media outlets.